Nahum Sarna (1923–2005) was a Jewish scholar of the Bible and ancient Near Eastern literature. He was born in London but immigrated to the United States as an adult. He received his PhD in Biblical Studies and Semitic Languages from Dropsie College in Philadelphia. He studied under Cyrus Gordon, from whom he received extensive language training. During his long career he taught at several institutions, including the Jewish Theological Seminary, Brandeis, and Florida Atlantic University. His students include Michael Fishbane and Jeffrey Tigay.
Sarna is noted for his extensive use of the comparative method, using a wide variety of ancient Near Eastern literature to shed light on biblical passages. His scholarship is also characterized by a strong literary orientation, i.e., he was always on the lookout for the compositional strategies, recurring motifs, and structure that unified a text.
Sarna is especially remembered for his important role in (as Tigay put it) "guid[ing] Jewish biblical scholarship to maturity in the second half of the twentieth century." He trained a generation of American Jewish Bible scholars and always published with the goal of making the Bible and modern biblical studies available to the greater Jewish community.
His more famous works include:
Understanding Genesis (1966)
JPS Torah Commentary: Genesis (1989)
JPS Torah Commentary: Exodus (1991)
Songs of the Heart: An Introduction to the Book of Psalms (1993)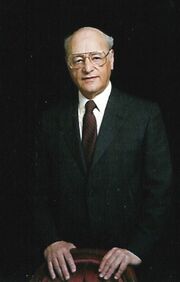 He also helped with the translation of the NJPS (1985)
Community content is available under
CC-BY-SA
unless otherwise noted.